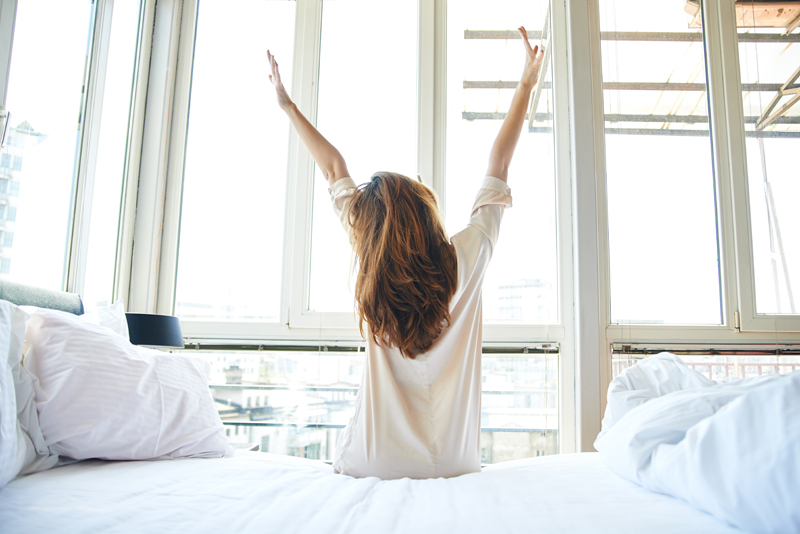 Life Coaching Information
Apply a successful technique to a difficult goal

Have you ever attempted to meet a particular goal repeatedly yet nothing seemed to work? Try this: look at a successful strategy you've used in the past for other goals. Then adapt the process to meet your current challenge.
Are You Right Back Where You Started?

That doesn't mean you haven't traveled a long way
Are Your Expectations Realistic?

While I was working everyday on multiple projects with deadlines attached, there were some that Stephen Covey would call "non urgent, but important" that I could just never seem to get to. After a year of this I had to get real.
Break Your Goal Down into Mini Goals

Yard by yard it's very hard, but inch by inch, it's a cinch
Celebrate Accomplishments Large or Small

Did you cross something off of your to-do list today? Congratulate yourself!
Choose a Theme Project

For the next year, month, day or just the next half hour
Complete a Task Today—No Matter How Small

Your brain will thank you for a job well done.
Consistency and Goal Attainment

If you consistently work on your stated goals and update someone of your progress on a weekly basis, you will be 33% more successful than someone who merely says they want to achieve a goal, according to a study by the Dominican University of California.
Create a Control Panel for Your Major Goals

This dashboard is a planning tool that helps you to gauge whether you are hitting your targets.
Create a Vision Board

Having a vision is one of the most important tools in life coaching.
Create an Online Vision Board with Pinterest

Before the internet, most people made vision boards using a poster board and pictures cut out from magazines. These days vision boards have gone high tech. The beauty of the internet is that you can share your vision with others.
Create an Opportunity for Yourself Today!

Don't wait for that big break to come find you, search it out instead.
Cultivate a Sense of Accomplishment

Build poignant and achievable milestones into your life so all of your hard work won't slip by unacknowledged.
Do First Things First

Take care of difficult priorities first thing in the morning.
Do the Right Thing

Sometimes taking positive action is difficult for a variety of reasons. Below are some common pitfalls that stop many of us from doing the right thing.
Document Your Journey

Documenting your journey can keep you motivated and focused. Also it helps to have a record of how you achieved your goal. If there's no documentation, over time you may forget the various stages and phases.
Does Your To-Do List Reflect Your Dreams?

It's time to add some activities that will bring you closer to your goals.
Don't Break the Chain!

This productivity website can help you break bad habits by highlighting what you're acquiring instead of what you're giving up.
Don't Focus on Money Goals Right Now

Jobs have dwindled, people are losing their homes. Create and focus on goals that do not require having a job or money.
Establish a Power Hour for Your Goals

Here are some tips for establishing and making the best use of your Power Hour.
Establish Learning Goals

Lifelong learning can help you gain the knowledge you need to acquire the life you want.
Explore the World of Your Dreams through Research

Immersion, according to Spignesi involves "plunging head-first into your subject" or immersing yourself in data. To me this is something akin to visualization since when you are researching something you're essentially entering the world of your subject matter.
Get the Lifestyle You Want

Our lifestyle is the result of all the choices we make and should be a reflection of our priorities and goals.
Give Your Dream Room to Breathe

Have a dream, but don't fret over it. Don´t strangle the life out of it. Instead be grateful that you have it. A dream is a beautiful thing.
Give Yourself Credit for What You've Already Done

A Life List isn't only about what you want to do, you can also list what you've already done. Completed goals—whether you planned them or not—can be instructional and inspirational.
Goal Setting for Kids

"Reaching Your Goals" by Robin Silverman provides a step by step guide for kids who want to learn how to effectively reach for and attain their dreams.
How I Nurtured and Grew My Life List

My Life List is my version of what Buddhist teacher Lewis Richmond calls an Energy Shrine in his book, "Work as a Spiritual Practice." It uplifts me, gives me energy and reminds me of my purpose. When I take care of it it grows, and so do I.
How Much Do You Love Your Dream?

Are you willing to risk encountering all sorts of unknowns to make your dream a reality?
Is Your Dream Alive?

When I realized how great it feels to have a project that is "alive" without a finish line, I then retrenched some of my other goals.
Join a Group and Get Help with Your Goals

Groups are a wonderful source of support, encouragement and useful information
Jumpstart a New Goal

Challenge yourself to complete a new goal in a week or a month.
Keep an Open Mind

And experiment. What you discover might surprise you.
Keep Moving Toward Your Goals

Slow movement is fine as long as it's steady
Keep your eye on your primary goal

If you spend all of your time luxuriating in new ideas when will you have the time to put the old (formerly new ideas) to bed? You'll never get anything done!
Maintain Your Motivation!

Tips for staying motivated when working on long-term goals.
Make Magic Happen

Some blessings just fall from the sky. Others require you to roll up your sleeves and work!
No Short Cuts to Complete Success

Keep on Persisting Until You've Got it All!
On Again Off Again Goals

Goals that you work on at your leisure can be fun and relaxing because there is absolutely no pressure.
One Goal at a Time

It is amazing what I can accomplish when I am able to focus on one goal at a time.
Patience and Long Term Goals

Being able to delay gratification, maintain your motivation and stay the course despite obstacles will be the key to your success.
Phantom Dreams

Either resurrect those long lost goals or put them to rest for good.
Post Dream Depression

Being mindful is especially important after you've achieved a goal
Power Leisure

Achieve during your downtime
Pursuing Worthy Goals

The by-product of working toward worthy goals are the lessons you learn along the way.
Quizlet--A New Way to Study Online

Quizlet is a free educational website that allows users to create and share customized flashcards on any subject.
Revive an Abandoned Goal

Is it possible to resurrect a goal after a long hiatus? Here are a few tips for bringing an inactive goal back to life.
Romancing the Dream

When was the last time you gave your important projects some lovin'?
Sacred Time

Set aside time every day for achieving your goals.
Self-Limiting Beliefs and Goal Attainment

Do you have self-limiting beliefs that are holding you back? Work on overcoming or managing fears, anxieties, worries and anger for your peace of mind. In the meantime you still can achieve goals, even if self-limiting beliefs are present. Actions are the key ingredient in goal attainment.
Sequencing

You can decide what goals must take a backseat by examining what's most important to you.
Set a Weekly No-Procrastination Goal

Pick a task that's been on your to-do list for a long time and just do it!
Setting and Attaining Goals

"…what's the best route for getting to your destination," writes Michele Weiner-Davis. "There are many, many different paths you can take to get there…you can take the scenic route, the back roads or the super highway."
Slow and Steady Wins the Race

In this society we tend to admire the wunderkinds and the prodigies, however, I do believe there is honor working slowly and steadily to reach your goals.
SMART Goals

Make sure your goals are Specific, Measurable, Achievable, Reasonable and on a Timeline. And most importantly know why you have made the goal in the first place.
Speed Date Your Tasks

Variety is the spice of life.
Start Fresh for the New Year

Maybe you didn't accomplish last year what you set out to do. Don't give up! This New Year is your chance to start over.
Starting at the Bottom

The first step is as important as the final step in your journey
The Art of Substitution

If you don't get exactly what you want, find a replacement
The Just Do it NOW To-Do List

More and more people are putting off important projects. Procrastination may seem harmless at first, it always catches up to you. Use a Do it NOW to do list to get things done.
The Kaizen Way to Continuous Improvement

If you want to accomplish big things in your life, start small says Robert Maurer author of One Small Step Can Change Your Life: The Kaizen Way
The Most Important 10 Minutes of Your Day

It's not the amount of time you spend pursuing your dream that matters, it's your consistency.
The Power of Vows

A Vow is like a GPS system for your life. A vow can be a source of wisdom and powerful energy. Part 1 of a 2 Part Series.
The Six Stages of Change

Changing behaviors is a complex process. The Stages of Change Model developed by Carlo C. DiClemente and J. O. Prochaska describes the oftentimes circuitous path individuals take to achieve goals, break bad habits and improve lives.
Think Big with Coach Gladys Anderson

"Thinking big is subjective at best," says Gladys Anderson, author of Master the Genie Within: Uncover, Embrace and Celebrate the Real You. "Big for one person may be something entirely different for another. It depends on individual desires and goals."
Track Your Progress

Keep track of your journey with milestones, endings and celebrations.
Visualization

Can you envision yourself achieving your goals? Can you imagine what it will feel like?
What's Your Excuse?

Behind your excuses are your failures, says Life Coach Devlyn Steele
What's Your Next Step?

To attain a goal, you must envision the outcome then think through the steps you'll take to get there.
When a goal doesn't make you happy

We set goals that are meant to bring us closer to the life we believe will make us happy. But really you just never know, so it's best to set them with a balance of hope and detachment.
When Dreams are Postponed

If you're doing work that's not your ultimate ambition, you must keep your dreams alive.
When You Feel Like Giving Up

Say to yourself, "I've only just begun…I've only just begun…"
Where Will You be in Ten Years?

Ask yourself this--with some training, a good mentor, coursework, time and other tools, where will I be in a year, two years, a decade?
Your Personal Achievement Record

Go further than you've ever gone before!
Editor's Picks Articles
Top Ten Articles
Previous Features
Site Map
Content copyright © 2018 by . All rights reserved.
This content was written by . If you wish to use this content in any manner, you need written permission.
Contact Leah Mullen for details.