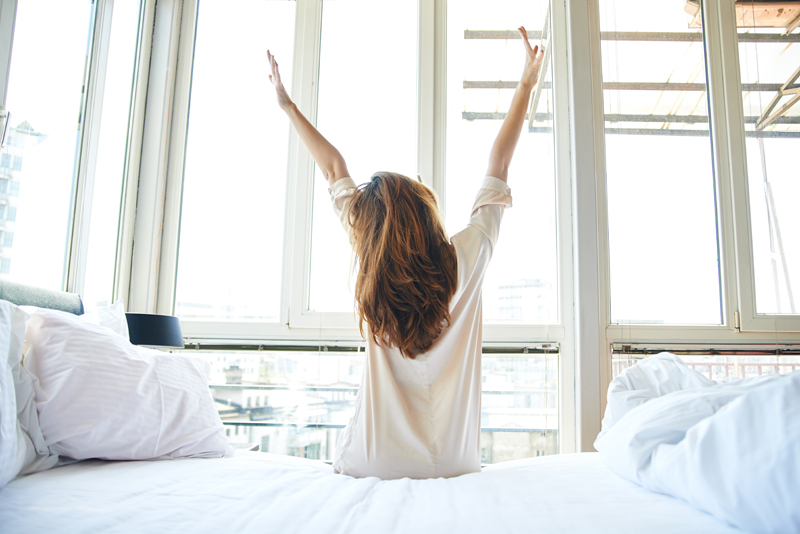 Life Coaching Information
3 Alternatives to Stress and Emotional Eating

Eating too much or poorly when you are feeling bored, sad, stressed or angry can become an unhealthy habit. Learn how to eliminate food as a main source of comfort by finding comforting and pleasurable substitutes.
7 Reasons to Drink More Water

While the benefits of drinking water are endless, CBS reports that only 34% of Americans are drinking the recommended daily amount. Drinking water helps to boost energy, suppress appetite, and aids in keeping joints strong.
Boost Your Brain Power by Having Fun!

You don't have to write a doctoral thesis or solve grueling mathematical problems to give your brain a workout. You can keep your brain active and alive while doing fun, everyday activities
Brain Power and the Senses

Exercise your brain by combining and using your senses in new and different ways.
Brain Power and Vitamins

Want to sharpen your mental acuity? Consider these vitamins and minerals. Please consult a licensed health professional prior to taking any supplements.
Cod Liver Oil

Rich in vitamins A and D and omega-3 fatty acids, this old fashioned health tonic strengthens bones, lubricates joints, promotes hair growth and much, much more.
Games and Brain Health

Crossword puzzles can give your brain a workout, so can chess and Sudoku. The key is to play games where you are concentrating and actively blocking out all distractions. This is also called "attention training," which is great for the brain.
Health Benefits of Drinking More Water

Drinking at least the recommended amount of water can help prevent sickness as well as relieve aches and pains in muscles and joints.
Health Benefits of Peppermint

Peppermint is used for a variety of health conditions including upset stomach and treating a cold. Please consult your health care provider before using any supplements.
Replace Bad Habits One at a Time

The sum of your habits determines your lifespan, writes Tom Rath in "Eat Move Sleep: How Small Choices Lead to Big Changes."
Tips for Using Fresh Produce Before it Goes Bad

One of your top priorities is most likely your health and eating a proper diet. But how many times have you gone on a fresh fruit and vegetable haul only to have some of the produce wither away? Below are some tips to help you avoid wasting your food and your money.
Vitamins and Weight Loss

If you want to lose weight, don't believe diet pills are your only option. Vitamins and other dietary supplements can help speed up your metabolism, curb your hunger pangs and make you feel more full.
"It's Your Time" National Women's Health Week

Almost 60% of women nationally did not meet the CDC's Physical Activity Guideline for aerobic activity. National Women's Health Week (May 11-17) encourages women to focus on their own health and well-being.
Editor's Picks Articles
Top Ten Articles
Previous Features
Site Map
Content copyright © 2018 by . All rights reserved.
This content was written by . If you wish to use this content in any manner, you need written permission.
Contact Leah Mullen for details.