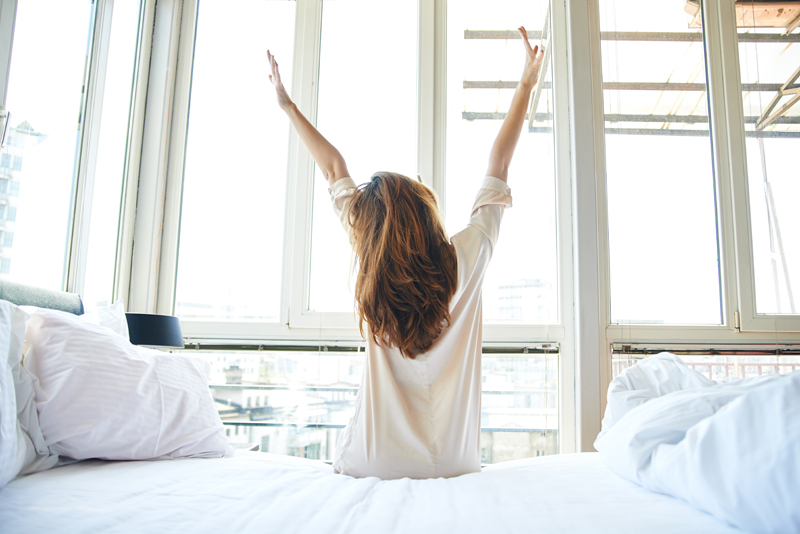 Life Coaching Information
Adversity Training

Can you tough it out despite numerous distractions?
Assertiveness Tips for the Shy and Introverted

"Over time, and with persistence, you'll be a shy person who starts conversations," says Ilise Benun
Can You Become a More Positive Thinker?

Positive thinking takes practice.
Channel That Negative Energy!

When you're feeling frustrated act, just don't act up.
Claim Your Victory!

Life is full of pitfalls. Surmount your troubles and claim your prize.
Confidence Boosters

Now that we know what confidence is, how do we develop and practice this needed skill in our everyday lives? Part 2 of 2 part article.
Confidence Defined

Confidence isn't about feeling good inside. Feeling good inside is a bonus, according authors Kate Burton and Brinley Platts, but not the crux of what confidence is. Part 1 of 2 part article.
Coping with Adversity

We all have our times of adversity and suffering. Some adverse situations may be resolved quickly and painlessly while others may seem to drag on endlessly.
Coping with Frustration

Does it seem that despite the amount of time, work and energy you've invested in your dream, you're still miles away from your final destination?
Create a Mental Oasis

Visualization is such a powerful tool because your subconscious mind doesn't distinguish between what you imagine and what is real.
Declare War on Your Challenges

When faced with trouble, I decided that would not peacefully acquiesce. I would instead put on my boxing gloves as Dr. Don Greene suggests in his book Fight Your Fear and Win
Develop Burning Desire

You must develop a "burning desire" that will solidify your resolve and motivate you to act beyond fear, disappointment, frustration, setbacks and other less than perfect circumstances.
Doubts and the Inner Critic

Is there something you want to do but you keep hearing this nagging voice telling you all the reasons why you can't do it? That is your inner critic stopping you from pursuing your dreams!
Endless Possibilities

If one situation doesn't work out, it's okay to move on
Facing Your Fears

Part of success is learning strategies to work around your weaknesses.
Get help from self-help books

Life problems are on the rise for everyone. While the problems are increasing, the traditional ways people used to get help are evaporating. Self-help books can provide training, guidance, education and valuable information for readers who want to change their lives for the better.
Got a Big Problem? Give Hope a Try

Hope is my newly discovered empowerment tool which I'm embracing whole heartedly.
Having Trouble with Your Memory?

Memory does change as you age, but almost everyone can improve their memory with training and practice says authors Janet Fogler and Lynn Stern
How to Ask for Help

Without feeling like a chump
How to Use Criticism

Over the years I've discovered techniques to use when listening to criticism so that I might move beyond hurt feelings and actually benefit from it.
Make Peace with Your Fears

In "Unafraid: Living with Courage and Hope in Uncertain Times" Adam Hamilton helps readers to understand and counter unproductive anxieties, fears and worries that hold us back from fulfillment and joy.
Making Peace with Unmet Needs

Despite what you are being denied, it's your duty to find the happiness that is still available to you.
Manage Your Boss's Expectations

Any time you hand in work, there's a chance that it might get rejected. Try to minimize these occurrences by making sure you and your boss or client are on the same page.
Quotes for the reluctant writer

Have you ever attempted to write an article, speech or story, but midstream you found yourself stuck and had no idea what to write next? Or perhaps you would love to write, but can't seem to get started in the first place. Even the greatest writers have suffered when putting pen to paper. Below are
Recover Quickly From Mistakes

Here are a few methods I've used to regain my bearings when things go wrong.
Revision, Revision, Revision

Like Good Writing, Life Must be Edited
Shelter From the Storm

When the going gets too rough, it's okay to find a safe place until the trouble passes.
Stand Up to Your Problems

You must be able to face your problems and solve them.
Survival Mode

If your current circumstances aren't allowing you to perform at a level you find satisfactory, set a deadline for a time when you can aim for higher ground.
Surviving Self-Doubt

Many people feel less than confident at some point during their career. The key is not to surrender to these feelings. Try these three simple techniques to survive your bouts with self-doubt.
The Positive Side of Rejection

How to use life's reversals to learn, improve and grow.
Turn Fear of Failure into Positive Energy!

Self help authors Phil Stutz and Barry Michels suggest vigorously seeking out pain, even desiring it, not because we actually want to be hurt, but rather because "when you move toward it, pain shrinks."
Turn that Setback into a Comeback!

Motivational techniques that keep you moving forward despite obstacles
What are You Worried About?

92% of our worries are over baseless concerns, so why not imagine a positive outcome? Positive thinking is linked to increased life span, lower rates of depression and greater resistance to the common cold.
What are your intentions?

According to Romanus Wolter, there are two types of intent: internal and external. Your internal intent are the reasons why achieving your goal is important to you. Your external intent shows you how achieving your goal benefits other people.
When Things Go Wrong

If you mess up, think about the big picture and ask yourself what is really important here?
Where is your courage?

Goal setting and attainment is very much like a recipe. But what if you don't reach your goals or you have to give something up. Then what?
Why Worry?

Worrying has its benefits, but chronic worrying can prevent you from functioning well in your daily life.
Writing—A Path to Healing

"Completing this novel made me understand that I can do anything I want to in this life. Anything I want to do is possible," says novelist and activist Sophia Simmons
Editor's Picks Articles
Top Ten Articles
Previous Features
Site Map
Content copyright © 2018 by . All rights reserved.
This content was written by . If you wish to use this content in any manner, you need written permission.
Contact Leah Mullen for details.